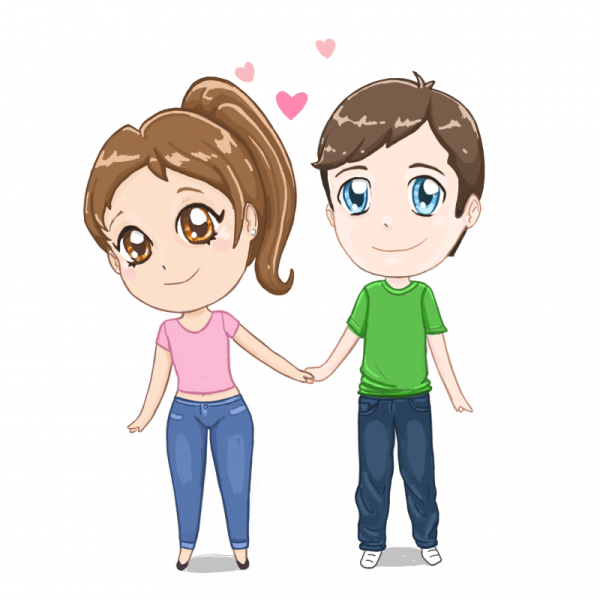 Valentine's Day Special - $40 until January 31st
Get a custom digital drawing of you and your loved one this Valentine's day!
Special price of $40 (normally $65) if ordered by January 31st.
These portraits are custom 8″x 8″ printable digital files drawn in a chibi style (small stature) in a hand-holding pose. You will have the option to choose a body style for the left figure and the right figure, tell the height relation of the figures, and choose body size for both figures.
Quick Overview:
One 8″x 8″ printable digital file
Couple drawn in a hand-holding pose
Hairstyles, facial features, and clothing will be based on your reference photos
Choose body type and body width for each person
All couples welcome!
Get your digital portrait within 1-2 weeks of order (time depends on portrait queue)
Payment will be required in full before I begin work on your commission.

Body Pose
Your chibi portrait will be in drawn in the hand holding pose and will be on a white background. * You may choose to have hearts above the head or not as well.
*Custom poses or backgrounds are not part of the $40 Valentine's Day Special Offer. You may request custom poses but price will increase. If you'd like a custom pose or a background, please go submit a commission quote request.
Left Person Body Styles
Right Person Body Styles