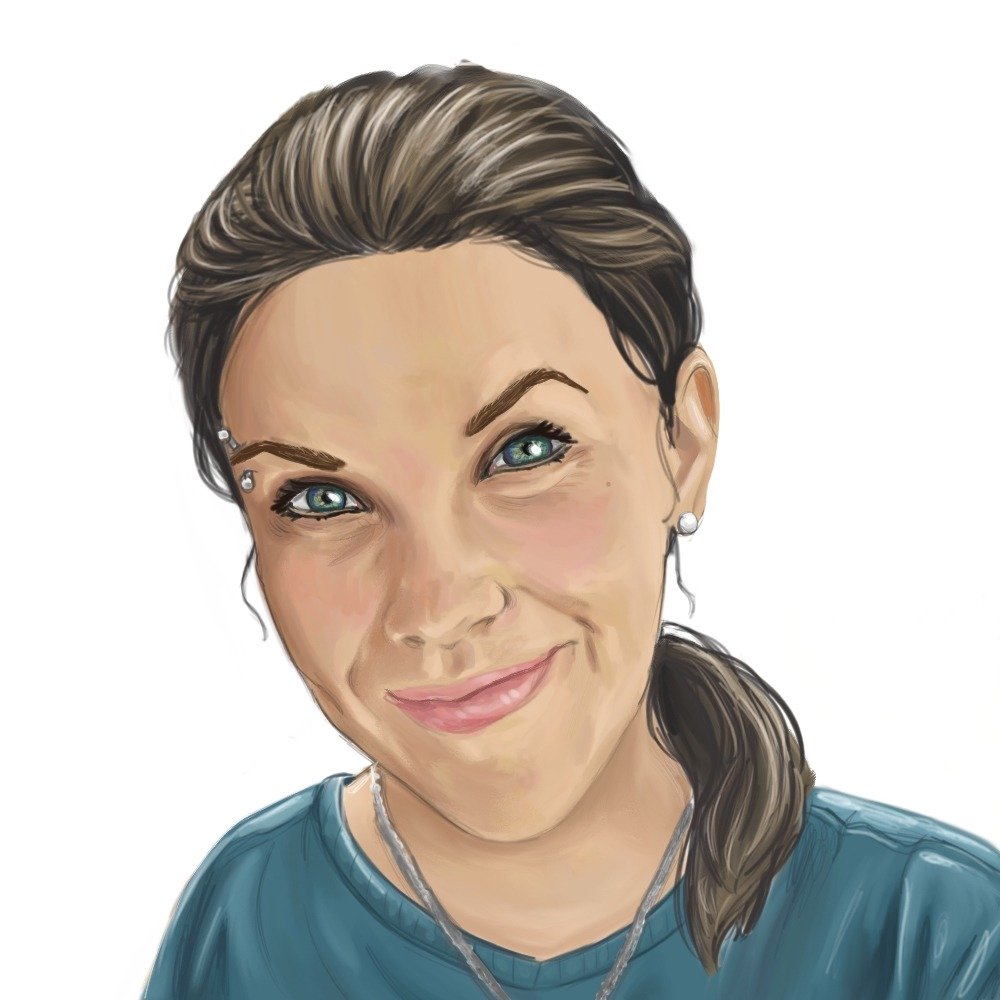 Hi there! I'm a digital and traditional artist and graphic designer living in sunny Arizona. I use my love of nature, fantasy, and animals as inspiration for unique paintings, game art, comics, and children's book illustrations.
One thing that always breaks my heart is when I hear people say that they are terrible at art. I hear things like, "All I can ever draw are stick figures," or, "I wish I could do that but I'm so bad at art, " but there's nothing further from the truth!
It's my mission to show people that anyone can beautifully express themselves through art, no matter what their skill level is. I create tutorials and how-to's to provide tips, tricks, and tool suggestions for the budding artist in everyone.  Ready to get your art on? Let's get creative!
Megan Hawkes
Oro Valley, AZ
Ryanne has done 2 pet portraits for me, both were gifts for members of my family. She asked for a couple of pictures both times to ensure the best possible portrayal of the dogs. This was a wonderful as the first was of Athena who passed away a few months later. She kept me updated on where she was in the process of each which was wonderful. Both were shipped with great care, which showed me that Ryanne wanted to make sure nothing happened to the paintings and that they were in as good a condition when I received them as when she shipped them. I could not appreciate the time and work Ryanne put into the pet portraits of Athena and Harley. I can't wait to get a portrait of my dog done soon.
Win a Postcard!
Sign up for my monthly art newsletter and you'll have a chance to win a free hand-painted postcard on the 25th of every month!
[wysija_form id="1″]