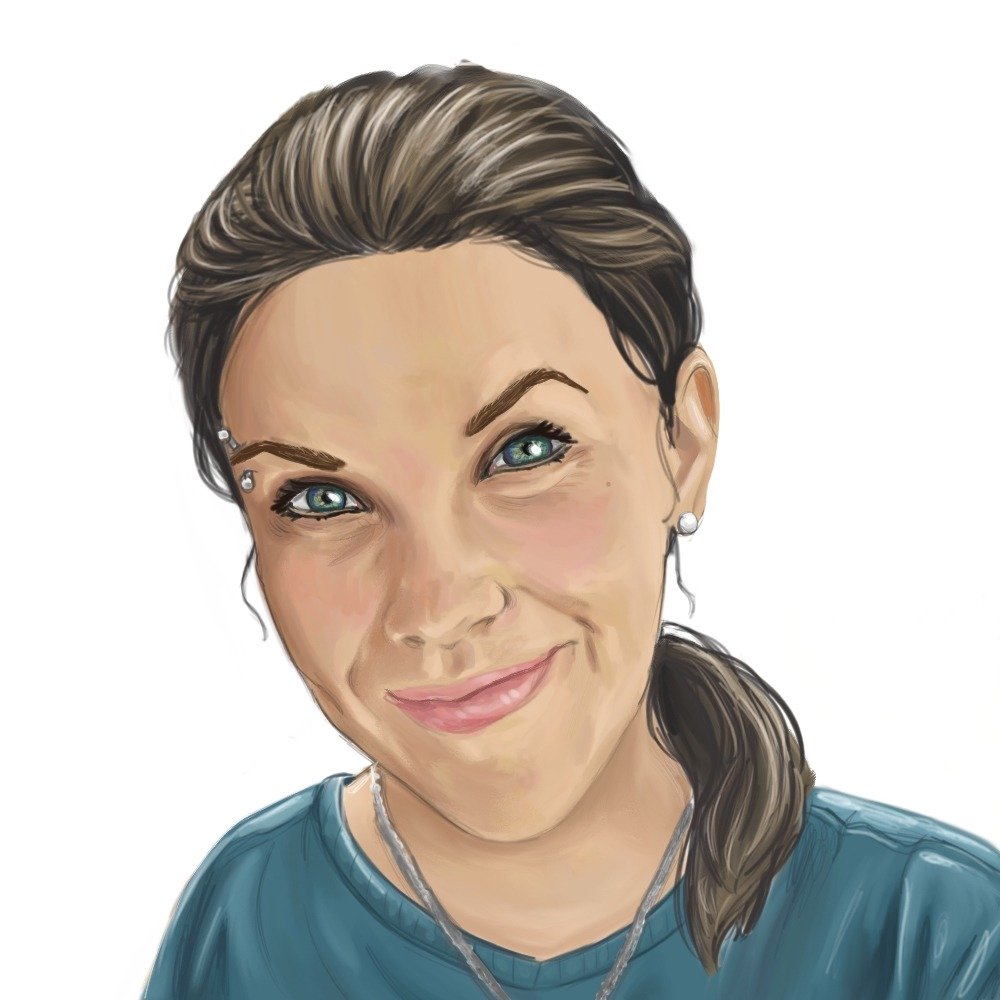 I'm a digital and traditional artist and graphic designer living in sunny Arizona. I have a passion for portraiture and enjoy capturing people and pets in paintings. I work with a variety of mediums including acrylic, watercolor, pencil, and digital and am always excited to experiment with new techniques. I use my love of nature, fantasy, and animals as inspiration for unique paintings, game art, comics, and children's book illustrations.
I am currently open for commissions so feel free to contact me with your project idea for a quote!
Megan Hawkes
Oro Valley, AZ
Ryanne has done 2 pet portraits for me, both were gifts for members of my family. She asked for a couple of pictures both times to ensure the best possible portrayal of the dogs. This was a wonderful as the first was of Athena who passed away a few months later. She kept me updated on where she was in the process of each which was wonderful. Both were shipped with great care, which showed me that Ryanne wanted to make sure nothing happened to the paintings and that they were in as good a condition when I received them as when she shipped them. I could not appreciate the time and work Ryanne put into the pet portraits of Athena and Harley. I can't wait to get a portrait of my dog done soon.
Request Quote